In a world where frenzy is the rule, we are convinced that great importance must be put on regaining possession of the fleeting moments to restore your energy. What better way to do that than by creating something with your own hands?!
We want to share with you what until now have been our secrets: love, which is created with a ladle in your hand, a pot on the stove, a little flour scattered everywhere, and harmony, which eventually finds its peak round the table.
The kitchen is for us the Cradle of Love. As we share our secrets, we also want to share our stove!! Join us in our kitchen for a wonderful cooking experience together!
Our cooking experiences
We recommend our basic cooking classes to the people who approach for the first time to the Tuscan cooking tradition … to dishes with special flavors which are prepared using only the best local products other than those of our own vegetable garden. You will learn to prepare handmade pasta, ravioli, ribollita .. and other delicious recipes of our area .. plunging fully into a family atmosphere and into a location of rare beauty.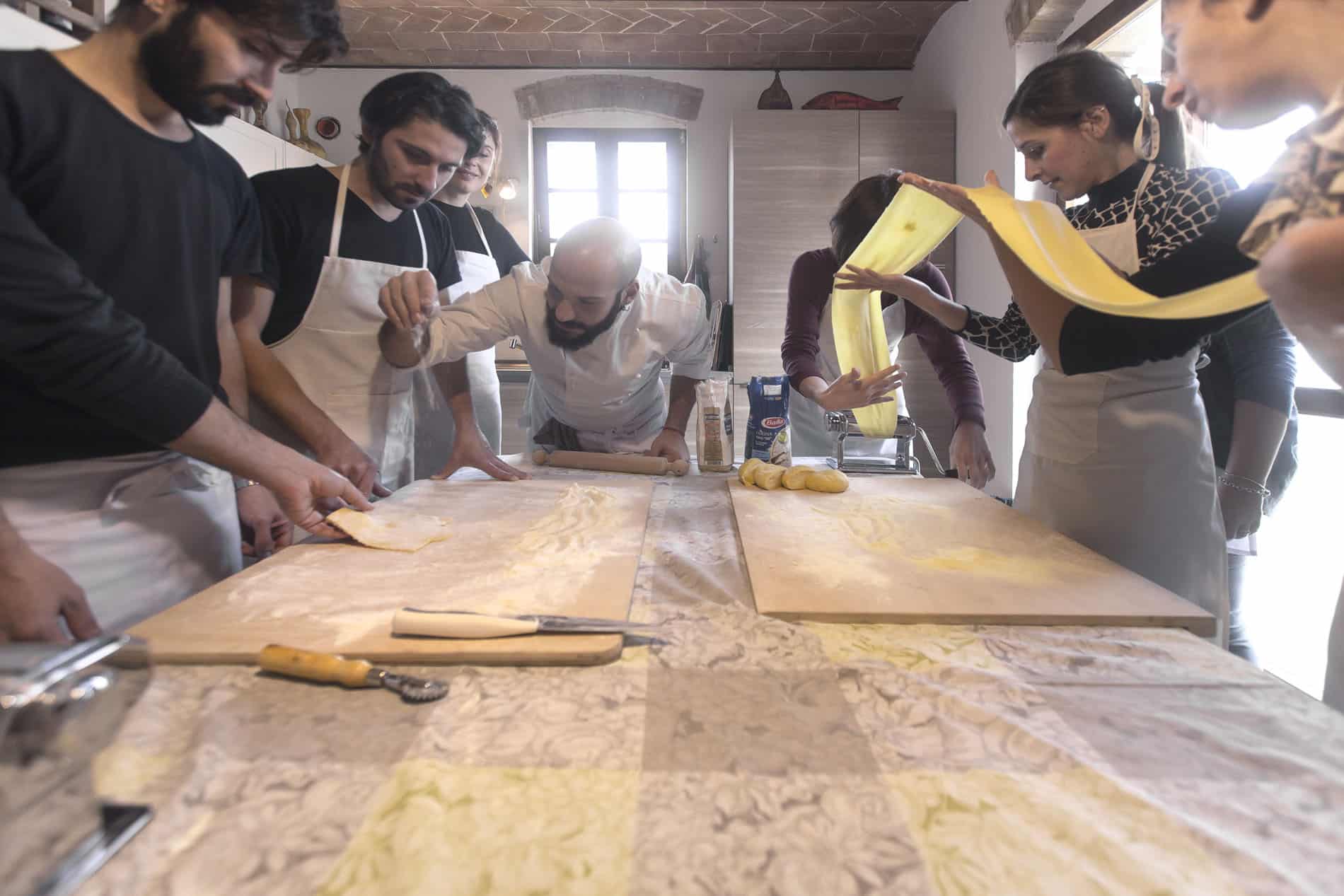 HANDMADE PASTA
The experience of handmade pasta is certainly the most suited to become familiar with the basics of our cuisine and with our beautiful country, since pasta in its various types is the common thread between all of our regions: from north to south, crossing the center of Italy and reaching the islands. If you pay specific attention, you will notice that wherever you taste this delicacy you immediately recognize the culinary history of the place. This is why we highly recommend it…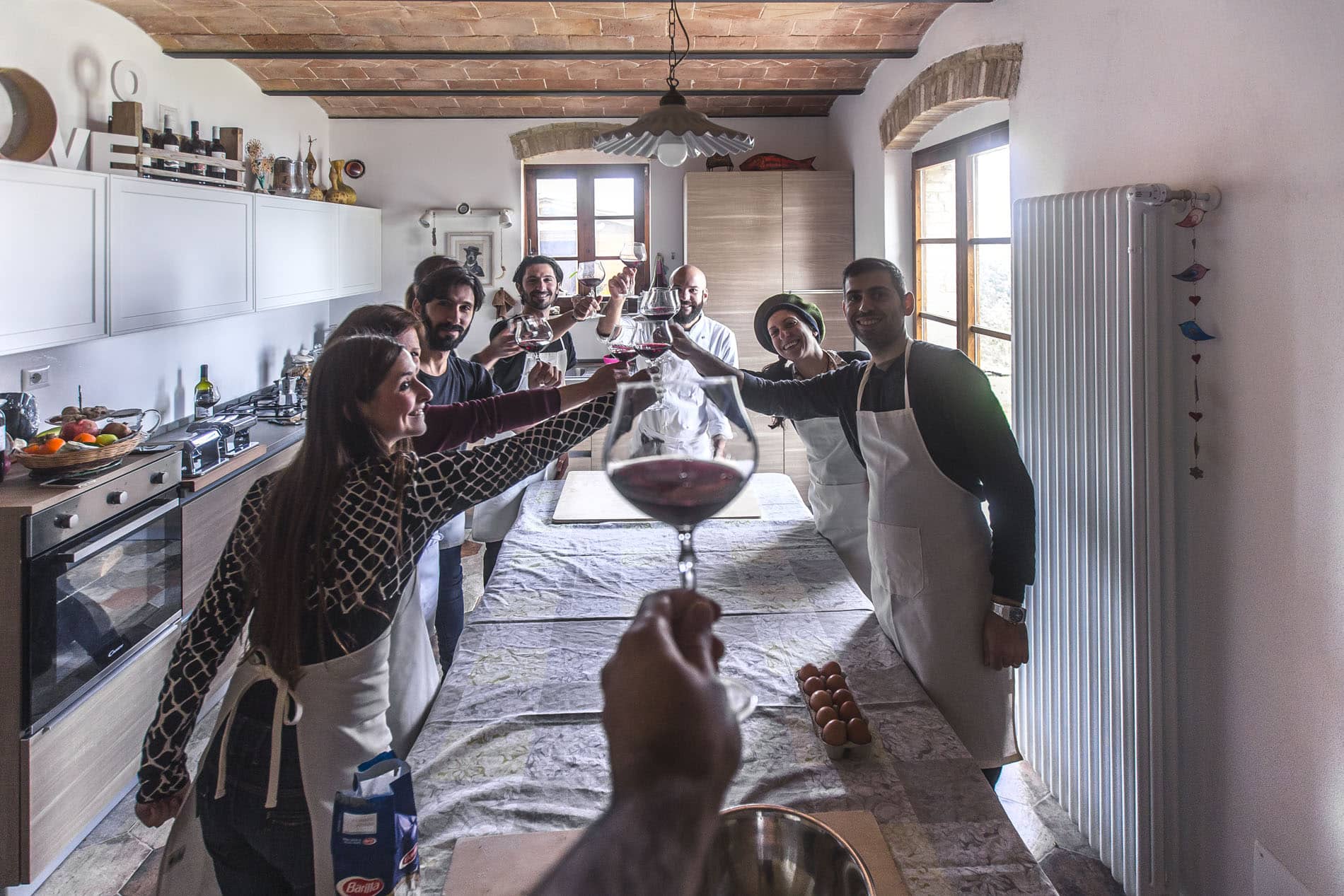 OUR LAND, OUR WINE
With a sip, just a sip of our wines you'll lose yourself in the magic of tastes and knowledge which will tell you about our land more than a thousand words.

Let yourself be guided by the people who are moved by love and passion for viticulture, who try every day to discover the many secrets of the nectar of the gods.

We thought the best way to share what we have learnt so far can be divided into two types of courses: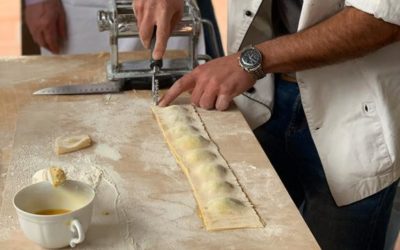 Pasta fresca is one of the most popular dishes in the Italian cuisine. The traditional recipe from Emilia Romagna, says to use of one egg every 100 grams of flour with a few drops of olive oil. However this recipe may change from plane pasta to pasta ripiena (stuffed...
read more