Montese cooking experience's recipes selection from Italian and Tuscan cuisine. Fresh pasta, ragù meat sauce, bread, ravioli, pizza, lasagne and much more!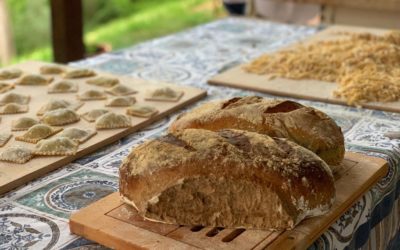 Ingredients 250 gr. 00 Flour 250 gr. Whole Grain Flour 300 ml. (1,3 cups) Cold water (in the summertime) or lukewarm water (in the winter) 8 gr. Active Dry Yeast 1 teaspoon of salt 1 full teaspoon of sugar Directions Fill up a glass with water (subtracting it from the...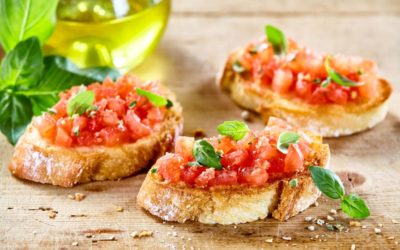 Ingredients MAKE 4 BRUSCHETTE: 6 or 7 ripe plum tomatoes (about 1 1/2 lbs) 2 cloves garlic, minced 10-12 fresh basil leaves, chopped. Salt and freshly ground black pepper to taste 4 slices of Italian bread Extra-virgin olive oil Directions Cut the tomatoes in...